Boston Business Brokers
BayState Business Brokers has been successfully selling Boston and Massachusetts businesses for over 10 years.
During that time, the market for business sales has been great (now) and not so great (during the Great Recession). Through it all, we helped Massachusetts business owners achieve their primary goals in selling a business:
Selling the business for the highest price by finding the most buyers for it.
Getting paid at the closing of the sale by sending buyers to lenders who financed their purchase.
Maintaining the confidentiality of the sale.
"When we decided to sell the business we were uncertain as to the entire process and all that's involved in getting our business sold. Together with your guidance and experience, we felt reassured that we were in good and knowledgeable hands that would take us all the way to closing. Your help in pricing the business,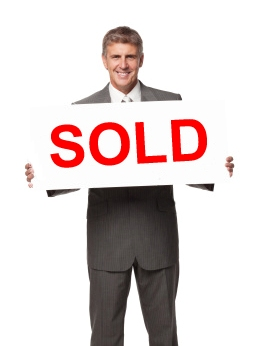 writing up the listing, and dealing with all the potential buyers was a real asset to the process. We don't know how we would have sold the business without you. We also can't thank you enough for helping us sell the business within the time-frame you initially estimated. We are very happy with the sale of the business and all your efforts in making it happen."
Jeff & Rosana Hernandez, Former Owners, AA Environmentally Safe Cleaning
"Russ and I are still most pleased and quite surprised that not knowing anything about selling a business and not even what our business was worth ... you took very careful steps to assist us in all of the decisions and positive directions we needed to go.... and before we knew it we were sold and relaxing. We both feel you were most professional and efficient and very much our advocate. We recommend your service with pride and first hand knowledge of your success and expertise. You were very " No - Nonsense " with qualifiers. We remain impressed."
Fran and Russell Lacasse, Former Owners, IV Access
"Marc Gudema was instrumental in the sale of my business. He was very professional and knowledgeable and was able to find an excellent, qualified buyer within 4 months. He also helped my buyer to obtain funding during a difficult lending period. I would highly recommend using Marc's services to anyone wishing to purchase or sell a business."
Joe Plante, Former Owner, Merchants Fabrication
Interested in selling your business? Want to know what it will sell for? Fill out the form on this page today to get started with a FREE consultation. No cost or obligation.
BayState Business Brokers, 60 Kendrick St., Suite 206, Needham, MA 02494
T : 617-562-5700, F: 617-562-5701