High Volume Liquor Store with Over $3M in Sales
Plymouth County, Massachusetts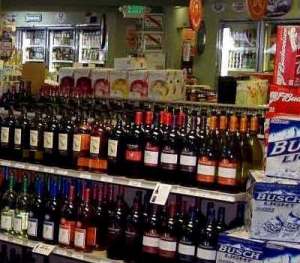 Listing Number: 1524
Financial Information
Asking Price: $1,750,000
Inventory: $500,000
Porjected Gross Revenues: $3,000,000
Projected Cash Flow: $350,000
Business Description
A high-volume liquor store on a main road in Plymouth County is available for sale! This store consistently grosses over $3,000,000 in sales, with very little owner involvement since they own several other liquor stores. This is a fantastic opportunity to walk into a turnkey business and generate income immediately!
Currently the sellers own other stores and desire to sell this location due to its distance from their other businesses. They are primarily absentee; however, they do handle the ordering and visit the store weekly. This is a fantastic acquisition for a multi-chain owner or, an experienced liquor store owner who can spend more time in the location.
General Information
Facilities: This business is in a PRIME location near many other businesses and a brand, new high school. Traffic counts are high, and the plaza has an easy "in and out" feature. The town is also undergoing more building, including luxury condos which will bring new residents to the area. The new schools are also a huge draw for families.
Employees: Multiple
Financing: A qualified buyer should be able to obtain SBA financing with 20% down.
Support & Training: The seller will provide necessary support and training.
Reason Selling: To focus on other business interests
Contact Information
Sarah Grossman
info@mabusinessbrokers.com